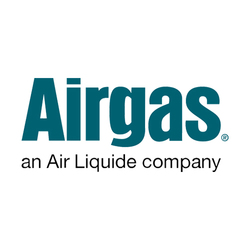 Airgas
CDL A Driver Hazmat
Sorry, this job has expired.
Lockport, IL
Airgas USA, LLC is hiring CDL A Drivers with Hazmat and Tanker Endorsement for Minooka, IL.
Veterans are encouraged to apply!
Enrich your experience with a new step in your professional journey! Airgas encourages internal mobility. Developing yourself into new roles within our organization is key to our Talent Management strategy. We believe in you and the value you bring to our company.
• Ability to earn $32.00/hr - 105K+ annually
• $5K Sign-On Bonus
• Travel: Home Daily/Occasional lay-over
•  Work Schedule: Nights & Weekends
•  Paid Training
•  Equipment: Airgas operates a modern and efficient fleet. Most vehicles are under six years old and equipped with driver-friendly technology, such as On Board Computers, collision avoidance technology, latest camera technology and GPS navigation.
Airgas, an Air Liquide company, is the leading U.S. supplier of industrial, medical, and specialty gases, as well as hard goods and related products; and one of the largest U.S. suppliers of safety products.
Airgas is dedicated to safely and reliably delivering to our customers through a team of nearly 6,000 drivers—and growing! Our drivers are the face to our more than one million customers every day, and Airgas is committed to recognizing our team. Our award-winning fleet—the 17th largest in the country—is recognized year-after-year for operational safety excellence by customers and suppliers, as well as organizations including the Compressed Gas Association and trucking associations across the country.
Perks of joining the Airgas team:
• Competitive compensation and bonus plans
• Generous vacation days, holidays and paid time off
• Medical and prescription drug insurance plans
• Vision and dental insurance plans
• Health savings accounts
• Flexible spending accounts
• Disability and life insurance
• Competitive 401k benefits
 Job Responsibilities:
• Promote and comply with Airgas Safety Policies and Operating Procedures
• Use required PPE (Personal Protective Equipment)
• Drive Commercial Motor Vehicle (tractor-trailer) combination, usually long distances, to transport and off-load compressed and liquefied industrial gases to customers or to storage sites in a safe, timely, accurate, and courteous manner 
• Report all accidents, possible injuries, safety issues, driving citations and customer complaints to include service interruptions immediately to their supervisor
• Comply with all Facility and corporate policies and procedures
• Maintain awareness of all Federal, State and Local regulations and stay in compliance with these regulations at all times. Report suspected Regulatory violations or offenses to his/her appropriate manager
• Perform pre & post trip inspections to identify any maintenance action that may be required and acts appropriately if action is needed
• Operate all equipment per company and/or manufacturer guidelines to maximize equipment life cycle and minimize maintenance costs
• Complete and submit reports as required by the DOT and/or company policy
• Utilize On Board Computer per instructions and makes every effort to ensure accuracy of data
• Exercise care when using all safety accessories to include Remote Control Devices, On Board Computers and Audio/Visual Recording Devices, if so equipped
• Maintain professional appearance/good personal hygiene and wear full uniform
Accountabilities:
Safety:
• Zero vehicle accidents and/or injuries
• Attend all safety training classes
• Attend monthly safety meetings
• Comply with all safety policies and DOT regulations
Customer Satisfaction:
• Report to work as scheduled
• Exhibit courteousness to customers at all times
• Ensure all customer delivery tickets are accurate, signed, and provided to the customer 
 Qualifications:
• Must be at least 21 years of age
• HS Diploma or GED, preferred
• One (1) or more year's prior experience as driver of tractor - trailer vehicles
• Must possess all applicable Haz-Mat (Hazardous Materials) endorsements
• Product knowledge of cryogenic, compressed and specialty gases, preferred
• Must possess a valid Class A commercial driver's license for state of domicile 
• Successful completion and passing of DOT written regulations and road tests
• Computer skills or ability to improve competence
Physical Requirements:
• Must pass DOT physical to include drug screen and complete Physical Ability Testing
• Ability to lift and exert up to 60 pounds of force for connecting hoses or turning valves
• Reasonable manual dexterity for pushing, turning, and/or pulling of controls and valves
• Work in various inside and outside environments being subjected to weather changes, noise, vibrations, and job hazards
• Walk, lift, push, pull, reach, stoop, stand, grasp, balance, climb, kneel and crouch frequently
• Sit for considerable periods of time
• Operate motor vehicles/trucks, machines, hand tools and all other job specific equipment and tools
Apply online with resume uploaded.
EOE AA M/F/Vet/Disability
Qualified applicants will receive consideration for employment without regard to their race, color, religion, national origin, sex, sexual orientation, gender identity, protected veteran status, or disability
aoq95rzmvb0s
318354334