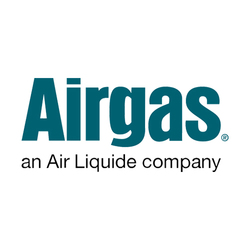 Account Manager-Outside Sales Representative
Saint Louis, MO
Are you ready to be part of a passionate and hard-working team eager to drive our business forward? Discover an exciting Career with Airgas!
The Account Manager sells products to business and industrial establishments at customer's place of business.
Airgas offers: Benefits, Consistent Hours, Stability!
• A competitive base salary plus commission
• Auto allowance
• A comprehensive benefit program including medical, dental, vision, life insurance, 401(K), tuition reimbursement, paid vacation, holidays, sick days, short and long term disability.
Apply using quick apply method with resume uploaded OR apply on company's website - See "Apply now" button.
About Us:
Airgas USA, LLC, an Air Liquide company, is the nation's leading single-source supplier of gases, welding, and safety products. Known locally nationwide, our distribution network serves more than one million customers of all sizes with a broad offering of top-quality products and unmatched expertise.
Airgas' customer base includes but is not limited to: manufacturing, health care, construction, energy, hospitality, food service, and so on… Bring your competitive drive to Airgas and ability to work in a fast-paced, results oriented environment
EOE AA M/F/Vet/Disability
Qualified applicants will receive consideration for employment without regard to their race, color, religion, national origin, sex, protected veteran status or disability
• Bachelor's Degree (B.S.)
OR 2 to 3 years related experience and/or training; or equivalent combination of education and experience.


• 2 to 3 years of sales experience, preferably in industrial sales
• Possess the technological capabilities and understanding to communicate in today's business environment
• Ability to listen, gain trust and bring to closure an action, project, resolution or sale with customers
• Ability to utilize sales process to uncover customer objections/concerns, determine appropriate approach and provide solutions
• Ability to influence events to achieve goals beyond what is required
• Ability to stay with a position or plan of action until desired result is achieved or is no longer reasonably attainable
• Self-motivated, possessing a high energy level and a desire to win

• Maximize sales in the established territory by growing sales within existing accounts, identify and develop new accounts at a level consistent with company expectations
• Communicate in an organized, clear and brief manner to effectively express ideas, plans, actions, projects, and engagements, which support customer business activity
• Effectively organize a course of action to accomplish sales goals by identifying and classifying both existing & potential account opportunities by effective time management and planning
• Develop and implement account penetration plans and strategies to include regular account business reviews for key customers to maximize sales at existing accounts
• Identify individuals who can initiate an order or influence a buying decision
• Maintain effective information management for all phases of selling activities, while establishing an action plan to maximize sales/margin
• Consistently seek new product knowledge and understand competitive environment
• Fully integrate all product lines into accounts focusing on Adding Value supporting our Core Sales Philosophy


48462361