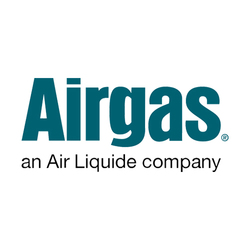 Class A or B CDL Route Driver
Cumberland, MD
Airgas USA, LLC is hiring Class A or B CDL Route Drivers!
$2,000 Sign on Bonus!
We also offer:
• Home every night - Local Route - No Overnights
• Benefits
• Consistent hours
• Stability
Our full benefits package includes:
• Medical, Dental, Vision Insurance
• Life Insurance
• AD&D Insurance
• Short-Term and Long-Term Disability Insurance
• Vacation
• Sick time off
• Paid holidays
• 401(k) Retirement Plan with company match
• Tuition Assistance
• and much more!
As a Driver for us you can expect to:
• Drive a Class A or B Hazmat vehicle loaded with compressed gas cylinders, liquid cylinders, and hard goods to deliver to customers on scheduled route.
• Pick up empty cylinders from customer sites.
• Record deliveries and pick-ups on a load manifest and obtain signatures from customers for receipt purposes.
• Listen to and resolve service inquiries and complaints.
• Loads/unloads truck.
• Perform pre & post trip vehicle inspections, documenting deficiencies and ensuring all safety items are in good working order.
• Maintain neat, clean, and professional personal appearance.
• Maintain vehicle appearance in a professional manner.
About us:
Airgas USA, LLC, an Air Liquide company, is the nation's leading single-source supplier of gases, welding, and safety products. Known locally and nationwide, our distribution network serves more than one million customers of all sizes with a broad offering of top-quality products and unmatched expertise. Airgas' customer base includes but is not limited to: manufacturing, health care, construction, energy, hospitality, and food service industries, among others. Discover an exciting Career with Airgas and apply today!
Apply using quick apply with resume attached or online at company website - See apply buttons
EOE AA M/F/Vet/Disability
Qualified applicants will receive consideration for employment without regard to their race, color, religion, national origin, sex, sexual orientation, gender identity, protected veteran status, or disability.
• High school diploma or general education degree (GED).
• Minimum of 1 year of CDL driving experience or graduated from an accredited truck driving school.
• Valid Class B CDL (or better) with current hazmat endorsement
• Clean MVR
• Must be able to read and comprehend material safety data sheets.
• Must be able to safely drive a forklift.
• Must be able to work with a wide variety of people with different personalities and backgrounds.
• Must be able to work outdoors in temperatures ranging from -10 to over 100 degrees.
• Must be able to operate in a drug-free workplace.

• Upload, deliver, and download safely to customers hard good orders as well as cylinders containing compressed gases; return empty cylinders to plant for refilling.
• Establish and maintain good customer relations.
• Communicate in person with customers, providing information on cost, ordering, and delivery times, etc.
• Maintain load manifests, barcodes, FDA lot numbers, and all other vehicle documents, ensuring they are properly completed and balanced with truck counts and shipping documents before and after deliveries.
• Ensure all safety rules are strictly observed and any accidents or injuries are promptly reported to management.
• Operate a forklift, pallet jack, and other warehouse equipment.
• Work with customers on maintaining proper cylinder levels.
• Assist customers when necessary.
• Assist with inventory, general housekeeping, and other duties as required.

• Ability to perform very heavy work - routinely lift 25 to 75 lb., and occasionally lift 76 to greater than 100 lb. Also required to push and pull liquid containers weighing up to 1,000 pounds.
• Ability to frequently bend, stoop, crouch, reach, grasp, feel, and perform repetitive motions.
• Ability to perform work during occasional climbing, balancing, kneeling, pushing, pulling, and finger activities including the tightening of ratchet binders.
• Ability to drive hazardous cargo for up to 8 hours and able to work overtime, when necessary.
• Ability to work independently and under some pressure to meet deadlines.


47682659