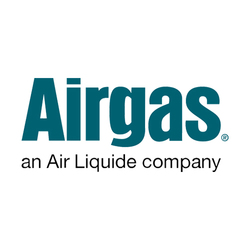 Inside Sales Associate
Saint Louis, MO
Paid holidays, Paid vacation, 401K / Retirement plan, Disability Insurance, Vision Insurance, Dental Insurance, Life Insurance, Health Insurance
Inside Sales Associate
Sells products to business and industrial customers.
Airgas offers a full benefits package as above and much more!
Are you ready to be part of a passionate and hard-working team eager to drive our business forward?
Discover an exciting Career with Airgas!
Airgas USA, LLC, an Air Liquide company, is the leading U.S. supplier of industrial, medical and specialty gases, as well as hardgoods and related products; one of the largest U.S. suppliers of safety products; and a leading U.S. supplier of ammonia products and process chemicals.
Apply using quick apply with resume uploaded or on company's website - See Apply buttons
EOE AA M/F/Vet/Disability
Qualified applicants will receive consideration for employment without regard to their race, color, religion, national origin, sex, sexual orientation, gender identity, protected veteran status, or disability
High School Diploma or GED and 1 to 3 years related experience and/or training; or equivalent combination of education and experience. .

Must be physically capable of handling compressed gas cylinders weighing in excess of 60 lbs.
The successful applicant must be highly flexible to changes within the work environment.
Must be able to juggle work requirements efficiently, accurately, and handle customer traffic in and out of the Branch.
Computer skills preferred or the ability to learn and operate a computer using the CU System.
Must demonstrate a high standard of quality service to the customer.
Valid class B commercial driver's license with Hazmat endorsement is preferred

• Take customer orders and processing paperwork, to include:
• Daily input of invoices and the release of cash and charge registers,
• Daily deposits of cash receipts in the bank, monitoring accounts receivable and performing branch collection activities
• Daily transmission of branch purchase orders and delivery tickets for branch purchases to accounts payable for processing.
• Weekly monitoring of the open order reports and customer back orders.
• Resolving customer problems and complaints
• Providing price and delivery information to customers.
• Explaining products and product applications to customers
• Preparing customer quotations
• Preparing customer follow-up calls on: Quotes, Inquiries, Order status (back orders), Problems
• Responsible for maintaining appropriate records and reports, and to contribute and or communicate appropriate information to Account Managers and other employees within the company as appropriate or necessary.
• Assist in warehousing activities as required, including, but not limited to: Receiving merchandise, processing inter-company transfers, stocking warehouse and showroom shelves, interacting with purchasing department to ensure stock levels are sufficient to meet customer needs.

While performing the duties of this job, the employee is regularly exposed to moving mechanical parts and outside weather conditions. The noise level in the work environment is usually loud.


Ability to read and interpret documents such as safety rules, operating and maintenance instructions, and procedure manuals.
Ability to write routine reports and correspondence.
Ability to add, subtract, multiply, and divide in all units of measure, using whole numbers, common fractions, and decimals.
Ability to apply common sense understanding to carry out instructions furnished in written, oral, or diagram form. Ability to deal with problems involving several concrete variables in standardized situations.

48462364