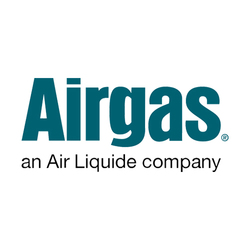 Medical Gas Cylinder Filler
Louisville, KY
Airgas USA, LLC is seeking
Medical Gas Cylinder Filler/ Plant Operator for Louisville, KY location.
Job Summary:
Makes and/or repackages and pumps compressed and liquefied gas into cylinders.
Airgas USA, LLC Offers Benefits - Consistent Hours - Stability
Full benefits package as above and additional incentive and bonus opportunities
Scheduling Interviews Immediately!!
Must Apply On-line - see apply buttons for company website link
Discover an exciting Career with Airgas!
Airgas USA, LLC, an Air Liquide company, is the leading U.S. supplier of industrial, medical and specialty gases, as well as hardgoods and elated products; one of the largest U.S. suppliers of safety products; and a leading U.S. supplier of ammonia products and process chemicals.
EOE AA M/F/Vet/Disability
Qualified applicants will receive consideration for employment without regard to their race, color, religion, national origin, sex, sexual orientation, gender identity, protected veteran status, or disability
Reasonable accommodations may be made to enable individuals with disabilities to perform the essential functions.
High school diploma or general education degree (GED)
One to three years related experience and/or training or equivalent combination of education and experience.
Valid forklift operator's license a plus.
To perform this job successfully, an individual must be able to perform each essential duty satisfactorily
While performing the duties of this job, the associate is regularly required to stand; walk; use hands to finger, handle, or feel; reach with hands and arms; stoop, kneel, crouch, or crawl; talk or hear; and smell. The associate frequently is required to sit. The associate must regularly move more than 125 pounds with the aid of material handling equipment. Specific vision abilities required by this job include close vision, distance vision and color vision.
While performing the duties of this job, the associate is occasionally exposed to moving mechanical parts. The noise level in the work environment is usually loud.

*Positions cylinders in manifold racks. Operates equipment for pumping or repackaging gases into cylinders.
*Performs all required pre-fill and post-fill inspections and tests before cylinders are released. Cylinders requiring maintenance or repair are removed from service until corrected.
*Regularly inspects and maintains pumping apparatus and associated monitoring devices.
*Fills cylinders or containers to proper capacity by either setting pressure gauge to specified reading and watching for indication of full cylinders; adjusting valves and observing gauge to fill cylinder to specified pressure; observing scale indicator to fill cylinders to specified weight or filling cylinder to excess, rolling cylinder onto scale and connecting exhaust line to release excess gas and attain prescribed weight.
*Accurately maintains cylinder filling records and ensures that all required procedures are followed in order to comply with local, state and federal regulations.
*Completes and attaches warning and other identification tags, labels and decals to cylinders.
*Loads cylinders onto vehicles using hand truck or lift gate and records type and quantity of cylinders.
*Ability to read and interpret documents such as safety rules, operating and maintenance instructions, and procedure manuals.
*Ability to write routine reports and correspondence.
*Ability to speak effectively before groups of associates of the organization.
*Ability to add, subtract, multiply, and divide in all units of measure, using whole numbers, common fractions, and decimals.
*Ability to compute rate, ratio, and percent and to interpret bar graphs.
*Ability to apply common sense understanding to carry out instructions furnished in written, oral, or diagram form.
*Ability to deal with problems involving several concrete variables in standardized situations.

48462355