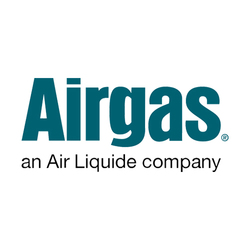 Plant Operator / Back-up Driver Class A CDL
Sorry, this job has expired.
Sedalia, MO
Paid personal time, Paid holidays, Paid vacation, 401K / Retirement plan, Disability Insurance, Vision Insurance, Dental Insurance, Life Insurance, Health Insurance
Airgas USA, LLC is seeking
Plant Operator/Back-up Driver with Class A CDL
Airgas USA, LLC Offers Benefits - Consistent Hours - Stability
Discover an exciting Career with Airgas! Airgas USA, LLC, an Air Liquide company, is the leading U.S. supplier of industrial, medical and specialty gases, as well as hardgoods and elated products; one of the largest U.S. suppliers of safety products; and a leading U.S. supplier of ammonia products and process chemicals.
Job Description:
Drives a Class A, Hazmat vehicle loaded with compressed gas cylinders, liquid cylinders and hard goods to deliver to customers on scheduled route.
Picks up empty cylinders from customer sites.
Records deliveries and pick-ups on a load manifest and obtain signatures from customers for receipt purposes. Listens to and resolves service inquiries and complaints.
Loads/unloads truck. Performs pre & post trip vehicle inspections, documenting deficiencies and ensures all safety items are in good working order.
Maintains neat, clean and professional personal appearance, and maintains vehicle appearance in a professional manner.
Must Apply On-line - see apply buttons for company website link
EOE AA M/F/Vet/Disability
Qualified applicants will receive consideration for employment without regard to their race, color, religion, national origin, sex, sexual orientation, gender identity, protected veteran status, or disability
Reasonable accommodations may be made to enable individuals with disabilities to perform the essential functions.
High school diploma, or equivalent
Must have a Class A Commercial Drivers' License with HAZMAT endorsement and clean MVR
Ability to perform very heavy work—routinely lift 25 to 75 lb., and occasionally lift 76 to greater than 100 lb. Also required to push and pull liquid containers weighing up to 1000 pounds
Frequent bending, stooping, crouching, reaching, grasping, feeling and repetitive motion required
Ability to perform work during occasional climbing, balancing, kneeling, pushing, pulling, and finger activities including the tightening of ratchet binders
Must be able to drive hazardous cargo for up to 8 hours and able to work overtime, when necessary
Ability to read and comprehend material safety data sheets
Must be able to safely drive a forklift
Ability to work independently and under some pressure to meet deadlines
Must be able to work with a wide variety of people with different personalities and backgrounds
Must be able to work outdoors in temperatures ranging from -10 to over 100 degrees
Must be able to operate in a drug-free workplace
While performing the duties of this job, the employee is regularly required to stand, walk, and sit while making deliveries; use hands to finger, handle, or feel while making deliveries; reach with hands and arms; talk to or hear customers; and smell leaking gas from cylinders.
The employee is occasionally required to climb or balance.
Specific vision abilities required by this job include close vision, distance vision, color vision, depth perception, and ability to adjust focus.

Upload, deliver and download safely to customers hard good orders as well as cylinders containing compressed gases; return empty cylinders to plant for refilling
Establish and maintain good customer relations
Communicate in person with customers, providing information on cost, ordering and delivery times, etc.
Maintain load manifests, barcodes, FDA lot numbers, and all other vehicle documents, ensuring they are properly completed and balanced with truck counts and shipping documents before and after deliveries
Maintain appropriate driver's license
Ensure all safety rules are strictly observed and any accidents or injuries are promptly reported to management
Operate a forklift, pallet jack and other warehouse equipment
Positions cylinders in manifold racks. Operates equipment for pumping or repackaging gases into cylinders
Performs all required pre-fill and post-fill inspections and tests before cylinders are released. Cylinders requiring maintenance or repair are removed from service until corrected
Regularly inspects and maintains pumping apparatus and associated monitoring devices
Fills cylinders or containers to proper capacity by either setting pressure gauge to specified reading and watching for indication of full cylinders; adjusting valves and observing gauge to fill cylinder to specified pressure; observing scale indicator to fill cylinders to specified weight or filling cylinder to excess, rolling cylinder onto scale and connecting exhaust line to release excess gas and attain prescribed weight
Accurately maintains cylinder filling records and ensures that all required procedures are followed in order to comply with local, state and federal regulations
Completes and attaches warning and other identification tags, labels and decals to cylinders
Loads cylinders onto vehicles using hand truck or lift gate and records type and quantity of cylinders
Work with customers on maintaining proper cylinder levels
Assists customers when necessary
Assist with inventory, general housekeeping, and other duties as required
Ability to add, subtract, multiply, and divide in all units of measure, using whole numbers, common fractions, and decimals, and to calculate percent.
bility to solve practical problems and deal with a variety of concrete variables in situations where only limited standardization exists.
Ability to interpret a variety of instructions furnished in written, oral, diagram, or schedule form.
Ability to read and interpret documents such as safety rules, operating and maintenance instructions, and procedure manuals.
Ability to write routine reports and correspondence.

48462357